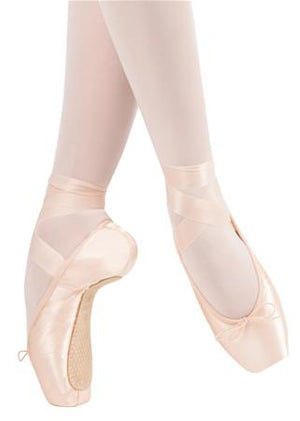 Grishko
Grishko Dream 2007 Pointe Shoe MF
To reserve or pre-order sizes that are listed as sold out, please email us: thelondondanceshoppe@gmail.com
*Also available in SF & HF - please email to inquire.

The Grishko Dream 2007 shoes are an innovative pointe shoes with unique construction, maximum comfort, long lifespan and eco-friendly. 
More than 3 times longer lifespan vs. classical styles due to the- state-of -art chemical-free insole materials. 
Paste-free and the use of thermoformable materials help make the insole very lightweight.
The box made of natural materials absorbs moisture and is adjustable to any foot arch. 
The insole is assembled by hand and with care for any foot work and muscle strengthening. 
Forefront padding and pillow-like insole guarantee added comfort and coziness. 
Similar to DreamPointe with pre-arched shank making the shoe.