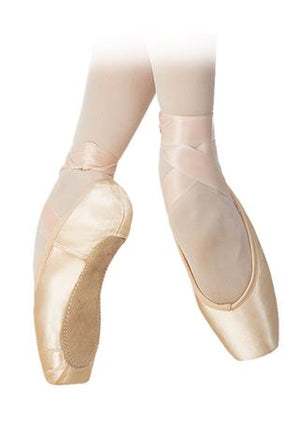 Grishko Dream Pointe HF
Due to production delays, some sizing will be delayed when ordering up to 8-12 weeks. For further inquiries on what is currently in stock versus what sizes could be delayed, please email: thelondondanceshoppe@gmail.com. 

FEATURES: 
DreamPointe shoes are based on the last Grishko-2007.
They have more than 3 times longer life span vs. classical styles due to the state-of-art chemical free insole materials.
Paste-free and the use of thermoformable materials help to make the insole very lightweight.
The box made of natural materials absorbs moisture and is adjustable to any foot arch.
The insole is assembled by hand and with care for any foot work and muscle strengthening.
Forefront padding and pillow-like insole garantee added comfort and coziness.
Also available in SF (soft) and MF is standard medium.