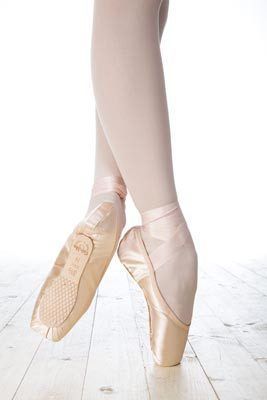 Grishko
Grishko Triumph Pointe Shoe - FINAL SALE
Model #1519

Standard M Shank. Can be special ordered in Soft or Hard shank. Email to inquire.
Based on the original Fouette design, this shoe has been developed to include the features most requested by world-famous ballerinas Diana Vishneva and Svetlana Zakharova. It has a U-shaped medium vamp, a hand stitched sole and a heel that is 5mm lower than the Fouette.
A non-slip sole provides extra grip
Superior balance due to a wider platform
New glue allows for exceptional lightness and durability
Advanced shape stability due to a double upper
This style suits most foot shapes and is recommended for both beginner and advanced dancers.