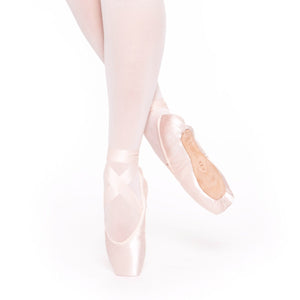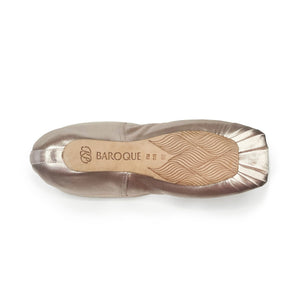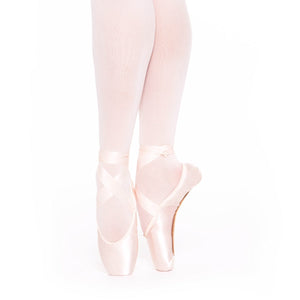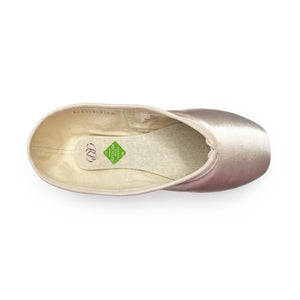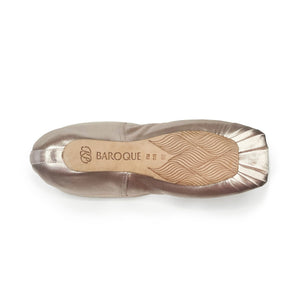 RP
NEW RP Baroque U-Cut with Drawstring - FM (Pre-Order Only)
Pre-Order Only currently! Approximately a two week order timeline, unless size is backordered. 
If you love the Brava from our Spotlight Collection (discontinued), we recommend the NEW Baroque pointe shoe for your next pair.
Sea of Pearls Collection:

Where elegance and technology meet sustainability. Baroque pointe shoes are included in the NEW Sea of Pearls Collection. Featuring a slightly tapered box with a medium crown and wide platform, streamlined heel, pre-arched construction, and lining made from ocean-bound plastic. Dancers most likely to choose Baroque have even-length to moderately tapered toes, and a noticeable difference in width from the metatarsal area to the heel.
Fits "diamond" feet with even to slightly tapered toes.
*This model comes in Vamp 2. 
Baroque - U-Cut Pointe Shoes with Drawstring
Wide toe platform
Pleated platform
Slightly tapered box
Medium crown
Narrows from metatarsal to heel
FS and FM shank options
Pre-arched
Natural leather sole   
Baroque: U-cut with drawstring
Color: RP Pink
Sizes: 35-44
Widths: 2-5, 2-6 starting at length 36
Vamp Height: 2