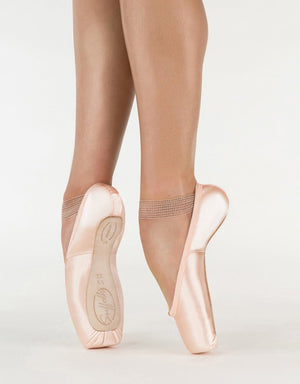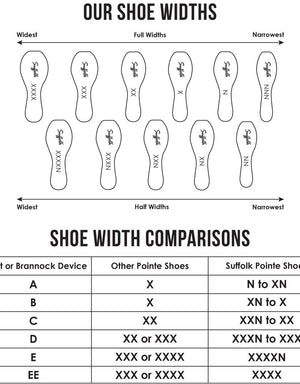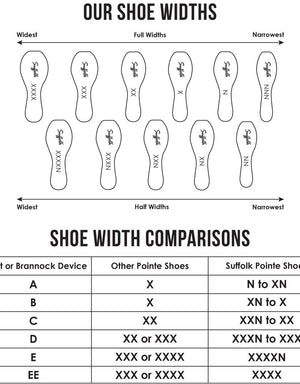 Suffolk
Suffolk Stellar - Light (Special Order Only)
Special Order Only - We do not stock in store. Orders take 5-10 business days. 
The Stellar is perfect for the lower profile foot and enables the dancer to get over the platform, while fully articulating her feet. Suffolk's patented design is used in the Stellar. This shoe gives the dancer a strong supportive box, wider platform, and arch-hugging insole. The medium vamp with the signature Suffolk U shape is hand cut to perfection.
Shank available in Light or Standard.
Fitting suggestion is American street size minus two sizes.